Ready for the 2023/24 harvest we have: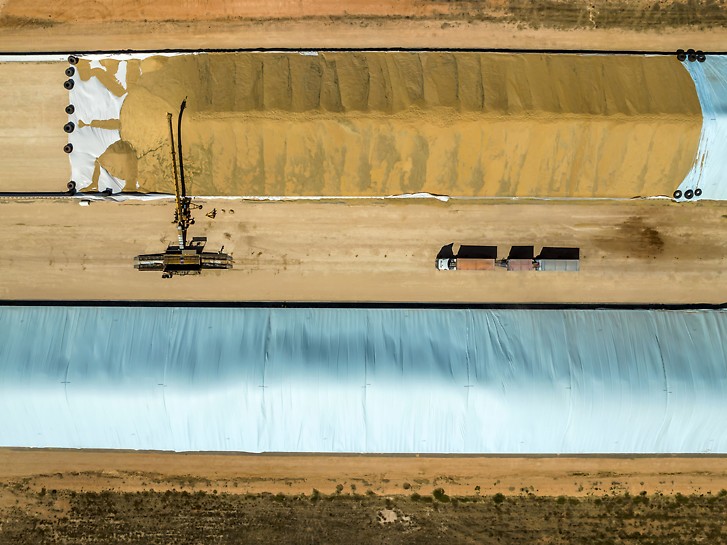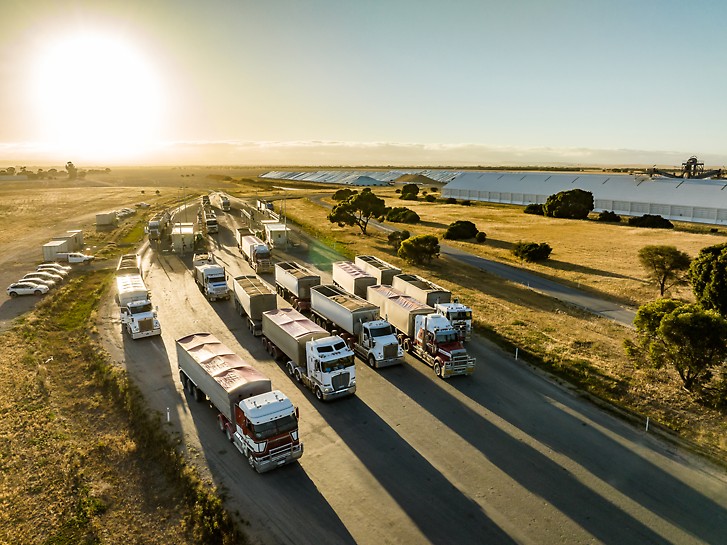 Read key information for your deliveries to Viterra and changes to our services this harvest
Segregation plan
Our planned segregations are available on our website and app and are based on our planting survey results and conversations with growers. We are continuing to meet with growers to discuss plantings and may make updates to the plan before harvest based on requirements.
Segregation key changes this year include:
increase in Maximus (MA1) across the state
Alestar (AL1) at Ardrossan and Apamurra
genetically modified canola (CAGM) at Roseworthy
Nipper type and Hallmark lentils at Tooligie
Nipper type lentils at Kimba and Wallaroo
Change to purchase options at classification
To streamline the delivery process, we are changing our purchase options available at classification.
From the 2023/24 harvest, you will be able to select warehouse or contract on the delivery advice form.
We are removing the option to select daily cash, sustainable cash or pool.
This change will simplify data entry at classification and remove the need for you or your deliverer to make complex marketing decisions at classification.
Dynamic binning
Dynamic binning has delivered around $58 million in value to growers since 2018/19. To ensure it continues to meet customer outturn requirements we have made some updates to the service this year including:
aligning the tonnages we use to calculate the rolling stack averages across all storage types to 250 tonnes (inner spaces have lower tonnes and will remain the same)
increasing the truck sizes we use to calculate the rolling average before we have the net weight to reflect the continued increase in truck size
tolerances that may vary from receival standards to ensure we can continue to meet customer requirements and maintain market access.
If the rolling stack average, calculated on live running samples, falls below the required tolerances set for protein, screenings test weight or retention, then our IT system will automatically pause dynamic binning until the average increases. This is to ensure grain meets our buyer customers' grade specifications on outturn.
Reduced canola residue limit for haloxyfop
The European Union (EU) has announced its intention to reduce the maximum residue limit (MRL) for haloxyfop on canola.
Since the initial industry announcement in April, we have received clarification that the EU's intended limit will be 0.05mg/kg which they will adopt from 11 January 2024.
This season, Viterra will require a haloxyfop declaration on all canola deliveries and receive canola treated with haloxyfop into our canola segregations.
We are confident we can manage this and maintain market access to the premium EU market due to:
the small amount of canola we believe has been treated with haloxyfop this season
the tolerance increase since the initial announcement
our investment in chemical residue testing which allows us to efficiently test samples.
Accurate declarations are crucial to ensure we can monitor any haloxyfop in our system and maintain market access for South Australian growers' grain into the premium EU market.
We will keep samples of all canola deliveries and monitor for haloxyfop within our network.
We have put this in place this season to support growers as they continue to phase out haloxyfop use. We support industry advice to not use haloxyfop on canola to meet the EU market's requirements.
From the 2024/25 season onwards, we plan to not receive canola treated with haloxyfop.
Updated delivery advice
We have updated our delivery advice form including:
removing the option to select daily cash, sustainable cash or pool at classification
adding a haloxyfop declaration for canola.
All canola growers still using the delivery advice book must use the new version.
Growers can continue to use older versions of the book for other commodities, but if you select a cash or pool option, we will warehouse your grain.
Increased gumnut tolerance
Grain Trade Australia has increased the gumnut tolerance from nil to a low level 1 gumnut per 2.5 litre for all cereal commodities.
Following discussions with our customers, we are applying this new tolerance to all commodities.
The definition of a gumnut is whole gumnut or pieces of any size and maturity.
Eucalyptus plant material remains a nil tolerance for all commodities.
Lentil grade name change
We have changed the name of our non-standard lentil grades:
A grade, previously Viterra (V) grade
B grade, previously cleaning (C) grade
Change to lentils' wild radish tolerance
We have made a change to wild radish tolerance in Lentil A and B grades (previously V and C grades)
Wild radish pods tolerance has changed to a maximum count of 3 per 100 grams for all grades.
This update reflects the requirements of key markets which prohibit this weed seed.
Wild radish pods email in weed seeds type 6 (S6) and all other S6 tolerances remain the same.
Barley exports to China
In August, China removed the tariff on imports of Australian barley. Viterra is ready to resume exporting barley to this important market.
Accurate glyphosate declarations will be essential to allow us to ensure we are meeting China's requirements and maintaining market access for South Australian grower's grain.
More information for delivering to a Viterra site