Our business covers the whole supply chain from the farm gate through to delivering products to consumers in Australia and overseas.
We originate, store, handle, transport and market a range of agriculture commodities including grains, oilseeds, pulses and cotton.
As one of the largest buyers of Australian commodities nationally, we purchase directly from growers and supply consumers through our marketing and logistics network.
Our storage and handling network includes upcountry sites and strategically located port terminals spanning key growing regions in South Australia and western Victoria.
We are one of Australia's largest container packing and processing businesses, with facilities in southern and eastern Australia.
We are the biggest importer of protein meals into Australia and supply product to a range of feed manufacturers and consumers.
At every stage of the supply chain, we have strong quality management and food safety processes to deliver our customers the quality and specification of every single order.
Our people across our network have specific skills and knowledge to meet the needs of all our customers. With our focus on sustainability, safety, quality and reliability; our people, customers and communities can be confident in everything we do.
Storage and handling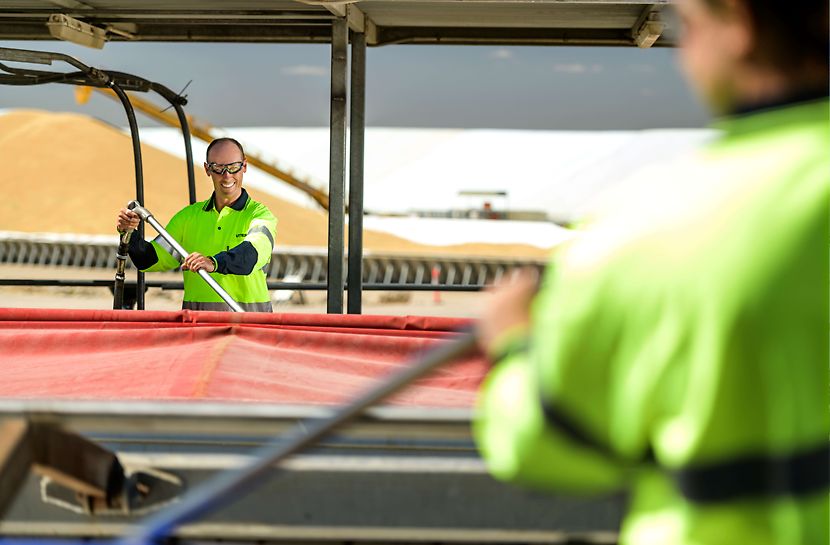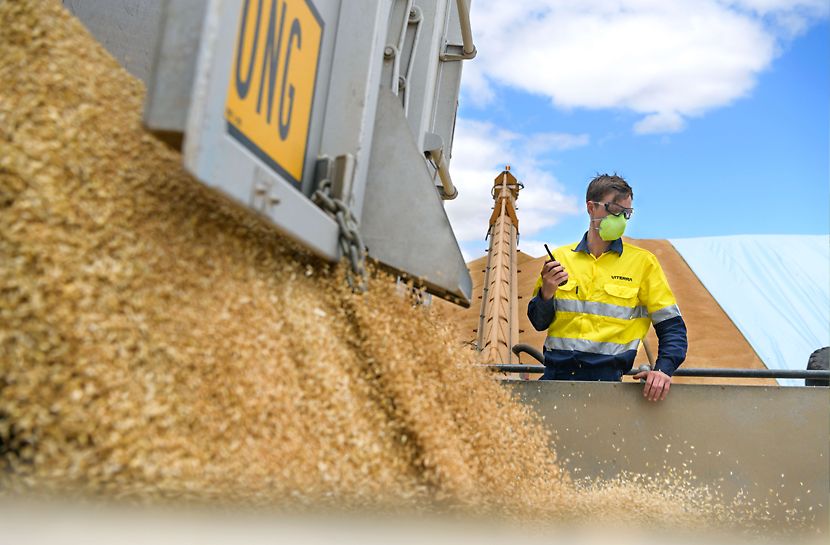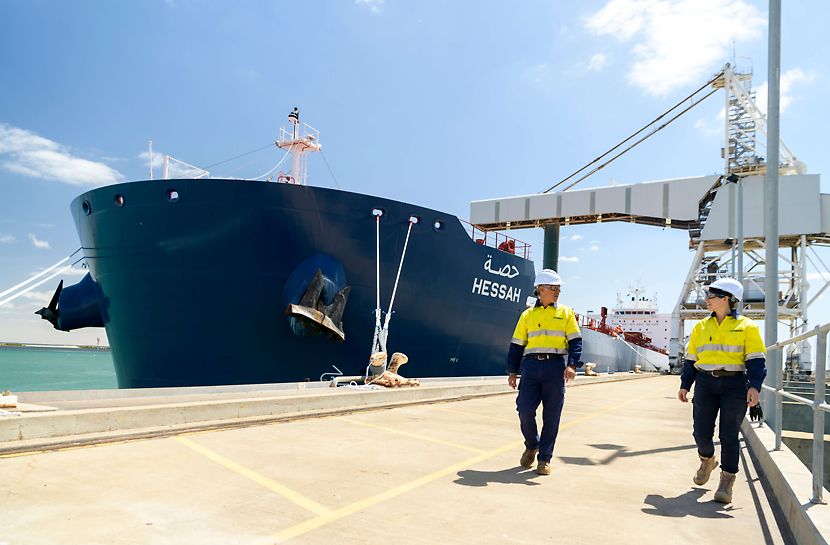 Our fully-integrated, efficient and flexible supply chain meets the needs of our growers, buyers and end use customers.
Growers deliver commodities into our 55 storage sites located across South Australia and western Victoria. Our network has total storage capacity of approximately 10 million tonnes.
We provide multiple segregations for the grain, which ensures that growers capture value for each load they deliver depending on the variety, grade and quality specifications.
Careful storage and handling, close to the point of origination, allows us to maintain the quality of what we receive and ensure it is available when consumers need it.
We manage the grain on behalf of growers until they choose to sell through our network to one of the more than 45 buyers in our network including 18 exporters as well as domestic end users.
Our logistics network provides customers with rail and road transport services to move commodities efficiently between upcountry sites and to port terminals.
We have six bulk grain export port terminals strategically located along the coastline of South Australia. These port terminals can efficiently load various size vessels.
Viterra's packing and processing facilities provide a large range of containerised export options from locations around southern and eastern Australia.
Quality management and food safety are integrated into all of our activities and operations. We undertake comprehensive grain classification and residue analysis. We test commodities multiple times along the supply chain to uphold the quality and safety to maintain market access for growers and buyers.
We have a dedicated state of the art laboratory, accredited by the National Association of Testing Authorities, which oversees all testing. All of our export facilities are registered and certified by the Australian Government Department of Agriculture.
Marketing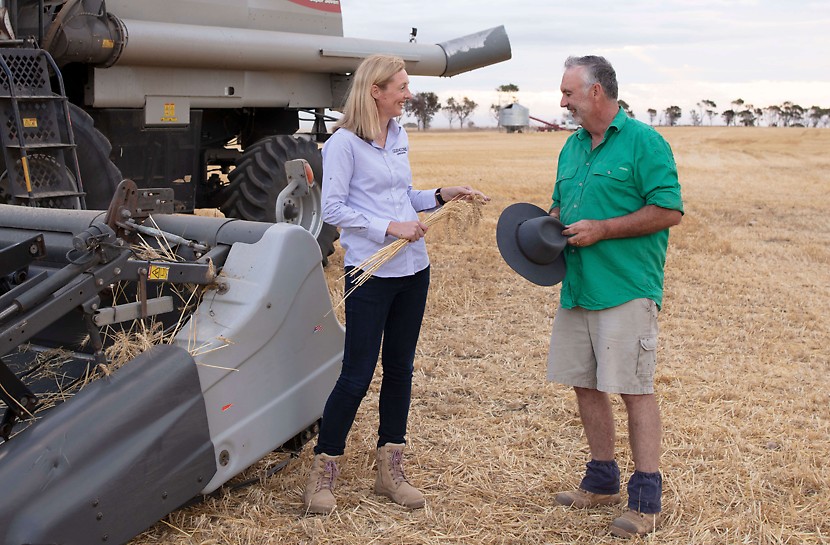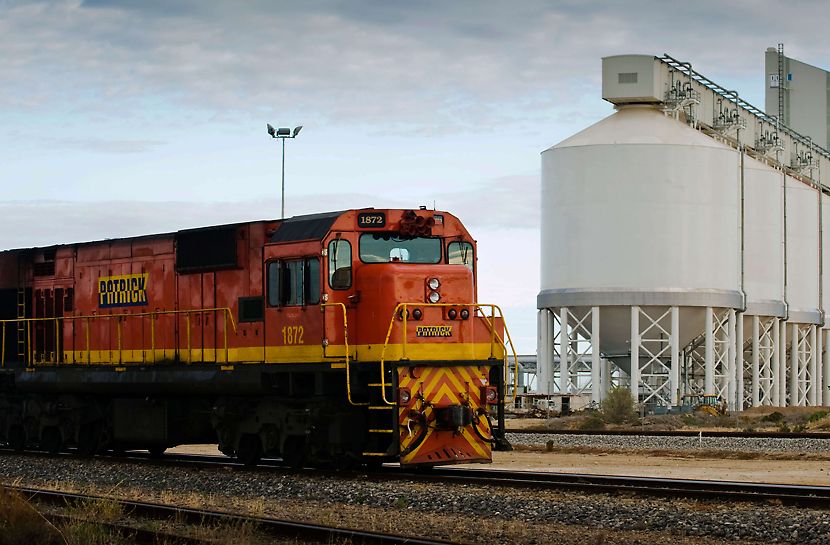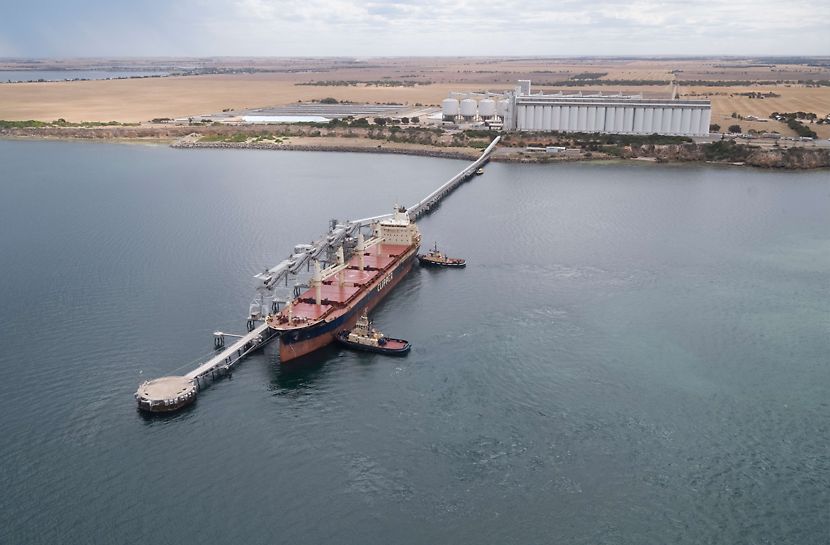 We are one of the largest buyers and exporters of Australian wheat, barley, canola, pulses, sorghum and cotton. We buy directly from growers and have accumulation offices in Western Australia, South Australia, Victoria, New South Wales and Queensland.
Using our world leading marketing, storage and logistics network, we supply consumers in Australia and overseas. Through our offices in key destination markets we have direct relationships with food and beverage manufacturers, animal feed manufacturers, consumer product processors, local importers and distributors and government purchasing entities.
We have our own global bulk vessel chartering fleet which gives us greater flexibility and control over vessel coordination should requirements change.
We are the biggest importer of protein meals into Australia and supply product to a range of feed manufacturers and consumers.
We can always meet our customers' needs due to our strong partnerships along the supply chain, our geographically diverse network and robust quality management processes, which give us the ability to supply from various origins.
You may also be interested in