Instantly sell and transfer your warehoused grain to cash price
Choose from a range of cash payment options for your grain
Available to immediately transact with a buyer's standard payment terms.
Sell your grain to a sustainable cash price if you have met the buyer's sustainability requirements.
If you select a sustainable cash price posted by a buyer who is a Sustainable Grain Australia (SGA) member, you must have completed your International Sustainability and Carbon Certification (ISCC) declaration, which is automatically checked through your NGR, before you can sell to the buyer.
You can complete a single declaration to sell to all SGA members through NGR at ngr.com.au or by calling 1800 556 630. Declarations need to be renewed each financial year.
For other buyers that are non-SGA members for sustainable grain, please contact them directly.
Sell your grain to a cash price with non-standard (extended) payment terms.
Sell and transfer in three easy steps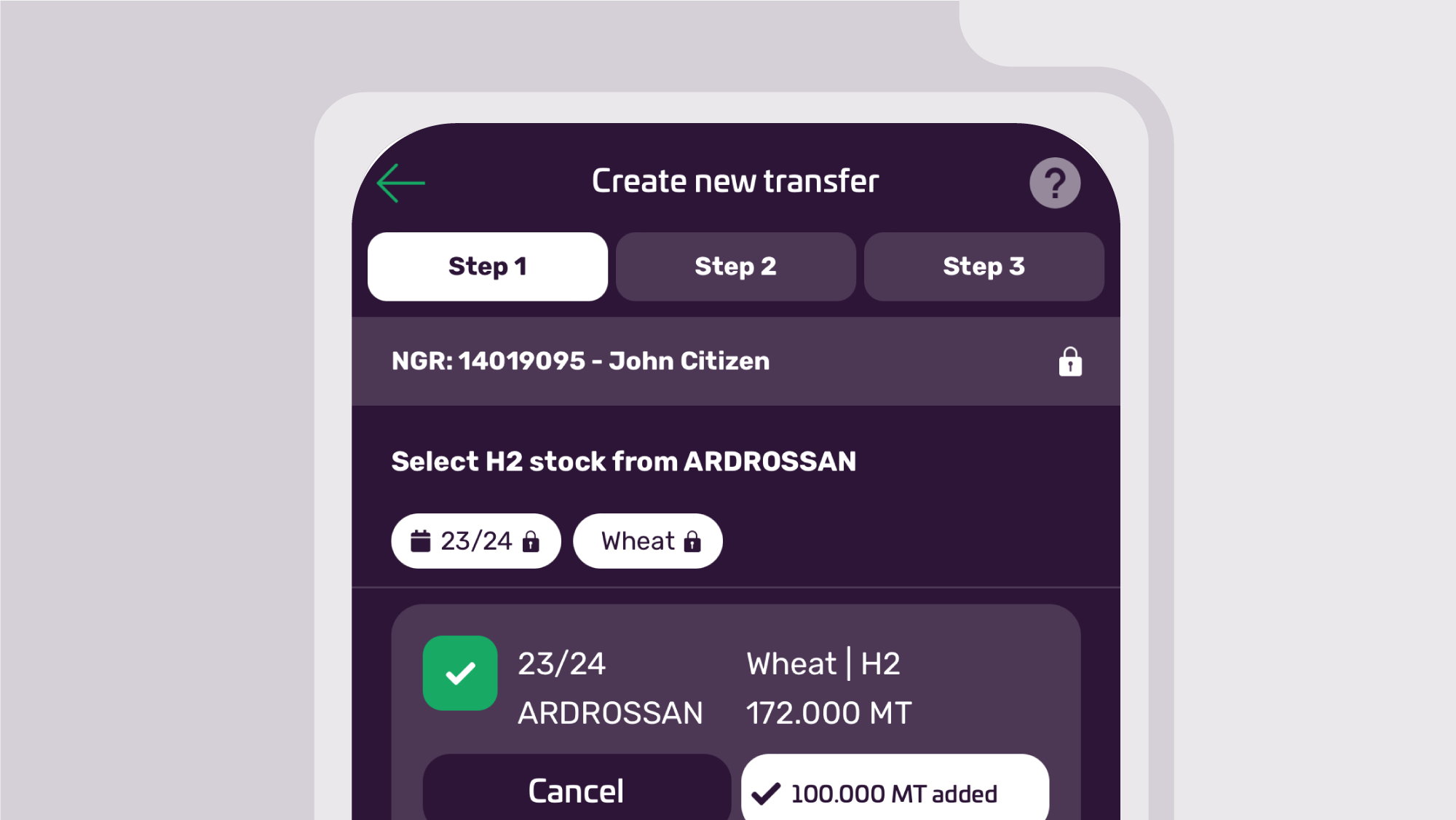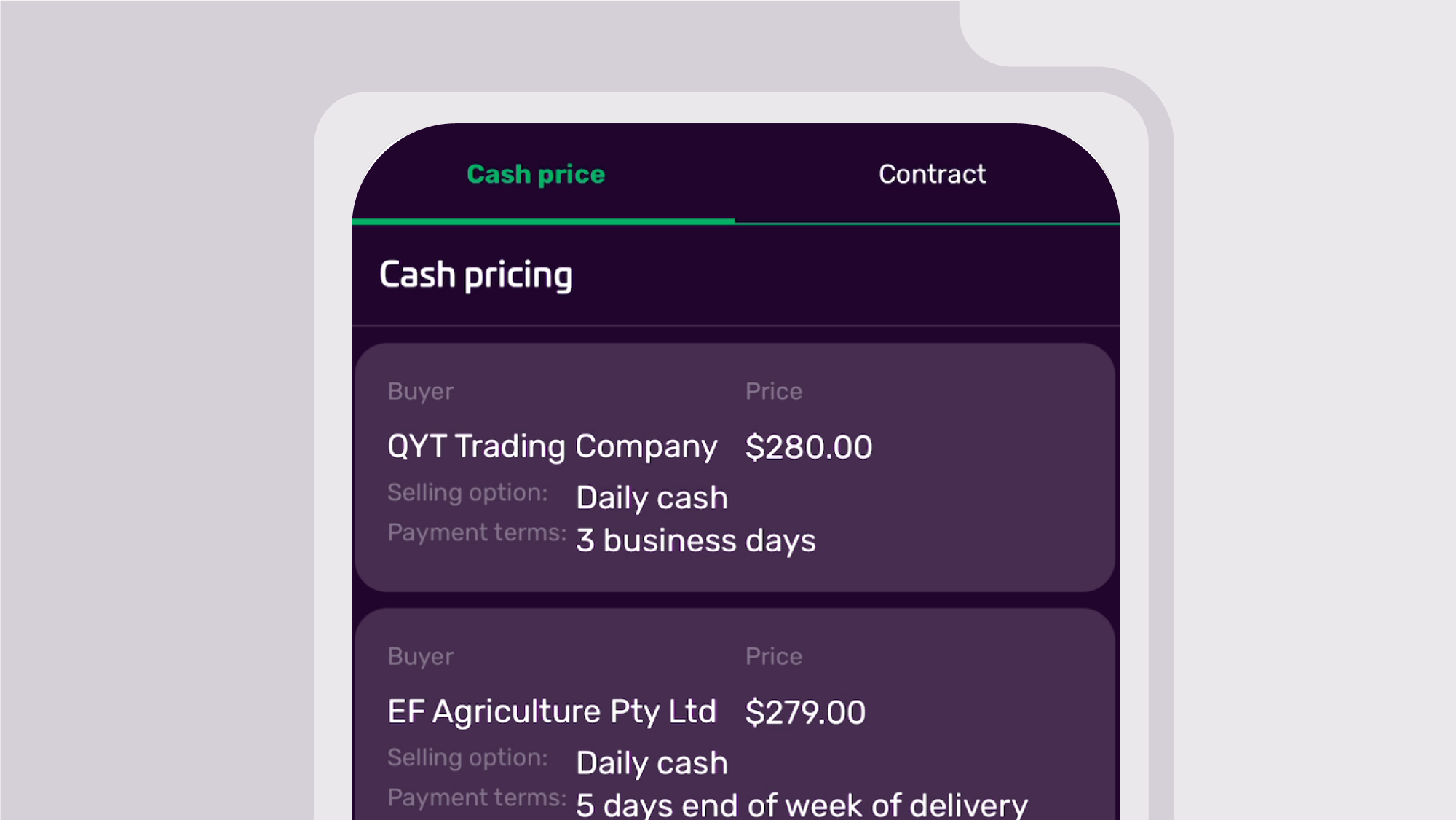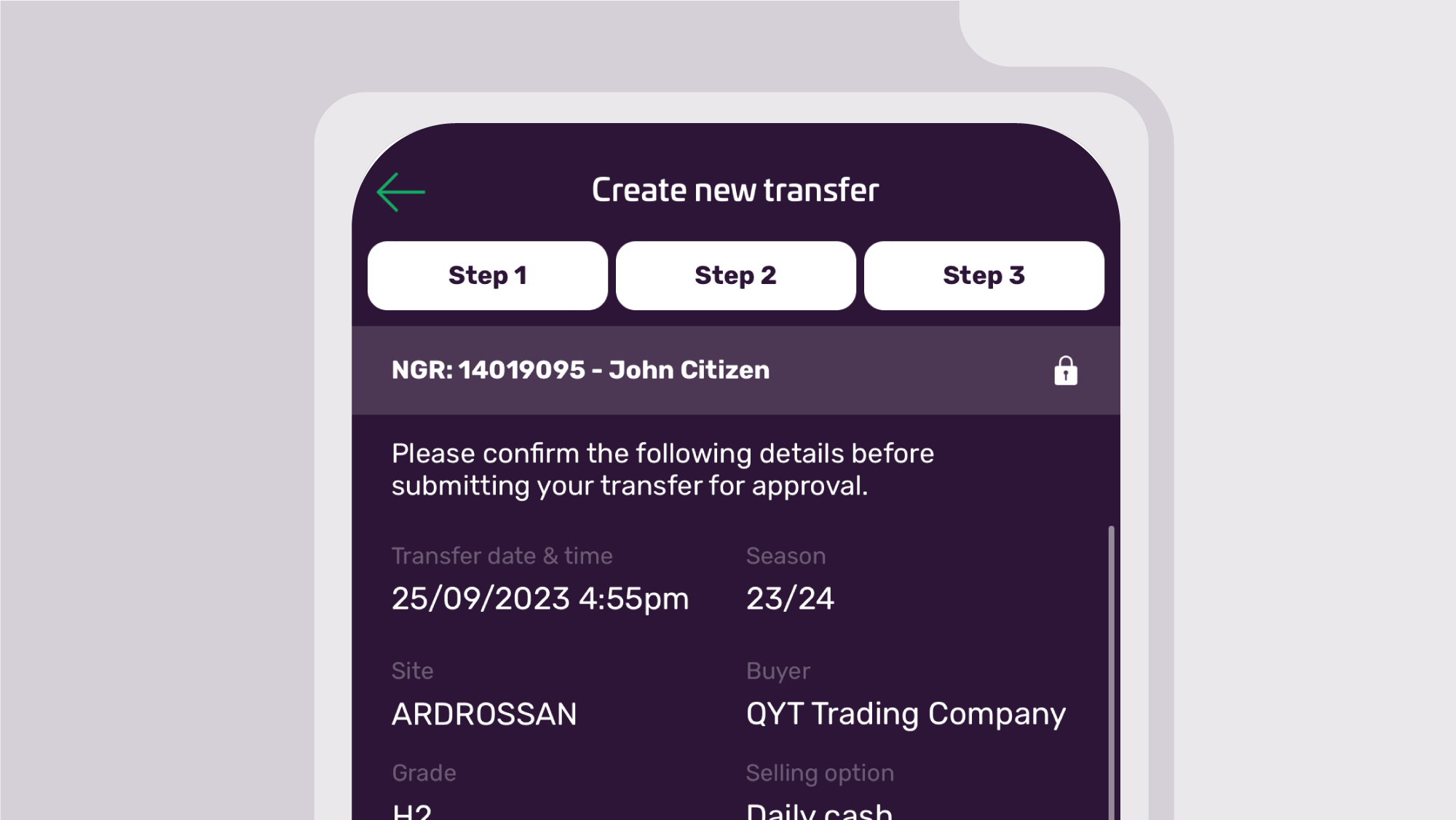 Warehouse to cash is available for current season warehoused grain and is in addition to existing options for growers to sell and contract their grain. Growers can sell and transfer a maximum of 250 tonnes per transaction.
Access warehouse to cash through Ezigrain on the Viterra app or website
More services in the Viterra network
You may also be interested in