| | 23 - 29 October 2023 | Total 2023/24 harvest** |
| --- | --- | --- |
| Viterra total receivals* | 456,105 tonnes | 728,905 tonnes |
| Western region receivals | 274,683 tonnes | 458,956 tonnes |
| Central region receivals | 158,111 tonnes | 243,695 tonnes |
| Eastern region receivals | 23,311 tonnes | 26,255 tonnes |
Harvest deliveries picked up last week with growers delivering over 456,000 tonnes into Viterra sites, taking total receivals for the season so far to over 728,000 tonnes. Barley and wheat made up the majority of tonnages received.

Viterra Western region Operations Manager, Nick Pratt says it was a busy week with over 274,000 tonnes received in the region.
"We saw first loads received at Darke Peak, Warramboo, Wirrulla and Yeelanna," Nick says.

"Canola receivals are ramping up in lower Eyre Peninsula (EP) sites, while lentil receivals in Kimba, Yeelanna and Tooligie have been solid.
"Some growers will now be finishing up on their barley harvest in the northern EP and switching over to their wheat.
"Growers continue to tell us that they are harvesting at least 2-4 weeks earlier than a traditional harvest."
Viterra Central region Operations Manager, Jack Tansley says the warmer weather over the weekend supported good volume into most sites in the region.
"Our Wallaroo site had its biggest day for harvest so far on Sunday," Jack says.
"We had a busy week on lentils with high volumes going into Wallaroo and Ardrossan. The northern Yorke Peninsula (YP) lentil harvest has been consistent and the southern YP is building with volume into Ardrossan increasing daily.
"Most sites are taking barley with the largest tonnages going into Wallaroo, Ardrossan, Bowmans, Port Pirie and Snowtown. The canola harvest is getting going with most volume into Bowmans and Roseworthy.

"Port Pirie is also seeing strong wheat tonnages, with smaller volumes starting into Wallaroo, Ardrossan, Bowmans and Snowtown."
Viterra Eastern region Operations Manager, Andrew Cannon says three sites in the region received their first loads during the week, with weekend operations starting at Loxton and Inner Harbour.
"Apamurra, Werrimull and Lameroo received their first loads. We received our first lentils into Lameroo, signalling the start of our lentil receivals from growers in the southern Mallee region," Andrew says.
"In the northern Mallee, we continue to see consistent receivals of barley into our Loxton site, where we opened over the weekend to serve our grower customers.
"At Inner Harbour, we have received mainly barley and lentils in the last week, with deliveries of canola, faba beans and peas also received."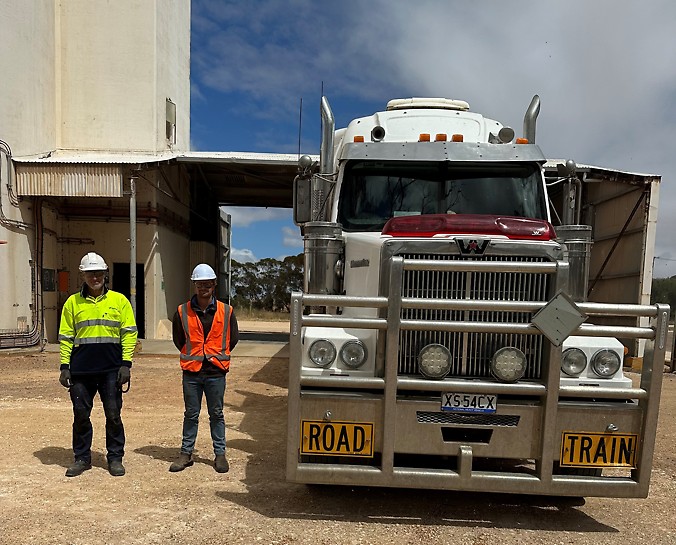 Disclaimer
* This data is subject to variation due to individual site operations and the timing of reports.
** The total 2023/24 data includes grain received into Viterra's storage and handling network since 25 September 2023.